Overview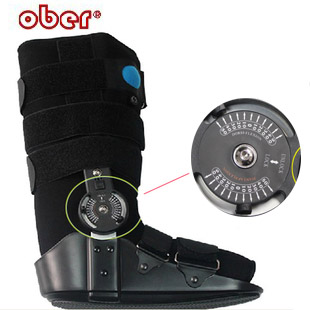 Achilles tendonitis (tendinitis), is a painful and often debilitating inflammation of the Achilles tendon than can progress into degeneration which we call Achilles Tendinosis. The Achilles tendon is the largest and strongest tendon in the body. It is located in the back of the lower leg, attaches to the heel bone (calcaneus), and connects the calf muscles to the heel bone. In most cases, Achilles tendonopathy's are overuse injuries are more common among athletes and people who train heavily, however it can also occur in people who are less active. Achilles Tendonitis can vary in severity from a mild pain in the tendon during a particular activity to more severe cases when any form of activity that puts strain on this ligament, even standing or walking, can cause pain.
Causes
Tight or tired calf muscles, which transfer too much of the force associated with running onto the Achilles tendon. Not stretching the calves properly or a rapid increase in intensity and frequency of sport training can make calf muscles fatigued. Activities which place a lot of stress on the achilles tendon, such as hill running and sprint training, can also cause Achilles Tendinitis. Runners who overpronate (roll too far inward on their feet during impact) are most susceptible to Achilles Tendinitis. Runners with flat feet are susceptible to Achilles Tendinitis because flat feet cause a 'wringing out' effect on the achilles tendon during running. High arched feet usually absorb less shock from the impact of running so that shock is transferred to the Achilles tendon. Use of inappropriate footwear when playing sport or running e.g., sandals, can also put an extra load on the Achilles tendon. Shoes are now available that have been designed for individual sports and provide cushioning to absorb the shock of impact and support for the foot during forceful movements. Training on hard surfaces e.g., concrete, also increases the risk of Achilles Tendinitis. Landing heavily or continuously on a hard surface can send a shock through the body which is partly absorbed by the Achilles tendon. A soft surface like grass turf helps to lessen the shock of the impact by absorbing some of the force of the feet landing heavily on the ground after a jump or during a running motion.
Symptoms
The main complaint associated with Achilles tendonitis is pain behind the heel. The pain is often most prominent in an area about 2-4 centimeters above where the tendon attaches to the heel. In this location, called the watershed zone of the tendon, the blood supply to the tendon makes this area particularly susceptible. Patients with Achilles tendonitis usually experience the most significant pain after periods of inactivity. Therefore patients tend to experience pain after first walking in the morning and when getting up after sitting for long periods of time. Patients will also experience pain while participating in activities, such as when running or jumping. Achilles tendonitis pain associated with exercise is most significant when pushing off or jumping.
Diagnosis
Your physiotherapist or sports doctor can usually confirm the diagnosis of Achilles tendonitis in the clinic. They will base their diagnosis on your history, symptom behaviour and clinical tests. Achilles tendons will often have a painful and prominent lump within the tendon. Further investigations include US scan or MRI. X-rays are of little use in the diagnosis.
Nonsurgical Treatment
Treatment can range from cold compress and heel pads for minor cases, to physical rehabilitation, anti-inflammatory medicine, ultrasound therapy, and manual therapy. If you are a Michigan resident that suspects they have Achilles Tendinitis, please contact Dr. Young immediately; Achilles Tendinitis, if left untreated, can eventually result in an Achilles Tendon Rupture, which is a serious condition that is a partial or complete tear in the tendon. It can severely hinder walking and can be extremely painful and slow to recover.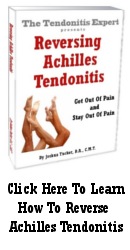 Surgical Treatment
Surgery should be considered to relieve Achilles tendinitis only if the pain does not improve after 6 months of nonsurgical treatment. The specific type of surgery depends on the location of the tendinitis and the amount of damage to the tendon. Gastrocnemius recession. This is a surgical lengthening of the calf (gastrocnemius) muscles. Because tight calf muscles place increased stress on the Achilles tendon, this procedure is useful for patients who still have difficulty flexing their feet, despite consistent stretching. In gastrocnemius recession, one of the two muscles that make up the calf is lengthened to increase the motion of the ankle. The procedure can be performed with a traditional, open incision or with a smaller incision and an endoscope-an instrument that contains a small camera. Your doctor will discuss the procedure that best meets your needs. Complication rates for gastrocnemius recession are low, but can include nerve damage. Gastrocnemius recession can be performed with or without d?bridement, which is removal of damaged tissue. D?bridement and repair (tendon has less than 50% damage). The goal of this operation is to remove the damaged part of the Achilles tendon. Once the unhealthy portion of the tendon has been removed, the remaining tendon is repaired with sutures, or stitches to complete the repair. In insertional tendinitis, the bone spur is also removed. Repair of the tendon in these instances may require the use of metal or plastic anchors to help hold the Achilles tendon to the heel bone, where it attaches. After d?bridement and repair, most patients are allowed to walk in a removable boot or cast within 2 weeks, although this period depends upon the amount of damage to the tendon. D?bridement with tendon transfer (tendon has greater than 50% damage). In cases where more than 50% of the Achilles tendon is not healthy and requires removal, the remaining portion of the tendon is not strong enough to function alone. To prevent the remaining tendon from rupturing with activity, an Achilles tendon transfer is performed. The tendon that helps the big toe point down is moved to the heel bone to add strength to the damaged tendon. Although this sounds severe, the big toe will still be able to move, and most patients will not notice a change in the way they walk or run. Depending on the extent of damage to the tendon, some patients may not be able to return to competitive sports or running. Recovery. Most patients have good results from surgery. The main factor in surgical recovery is the amount of damage to the tendon. The greater the amount of tendon involved, the longer the recovery period, and the less likely a patient will be able to return to sports activity. Physical therapy is an important part of recovery. Many patients require 12 months of rehabilitation before they are pain-free.
Prevention
Achilles tendinitis cannot always be prevented but the following tips will help you reduce your risk. If you are new to a sport, gradually ramp up your activity level to your desired intensity and duration. If you experience pain while exercising, stop. Avoid strenuous activity that puts excessive stress on your Achilles tendon. If you have a demanding workout planned, warm up slowly and thoroughly. Always exercise in shoes that are in good condition and appropriate for your activity or sport. Be sure to stretch your calf muscles and Achilles tendon before and after working out. If you suffer from Achilles tendinitis make sure you treat it properly and promptly. If self-care techniques don?t work, don?t delay. Book a consultation with a foot care expert or you may find yourself sidelined from your favourite sports and activities.